Container gardening is a great choice for many homeowners, especially those with small available spaces for planting.
The right containers can help you maximize use of tightly configured spaces, and depending on the container you choose, might even make a more portable choice than the traditional flower bed approach.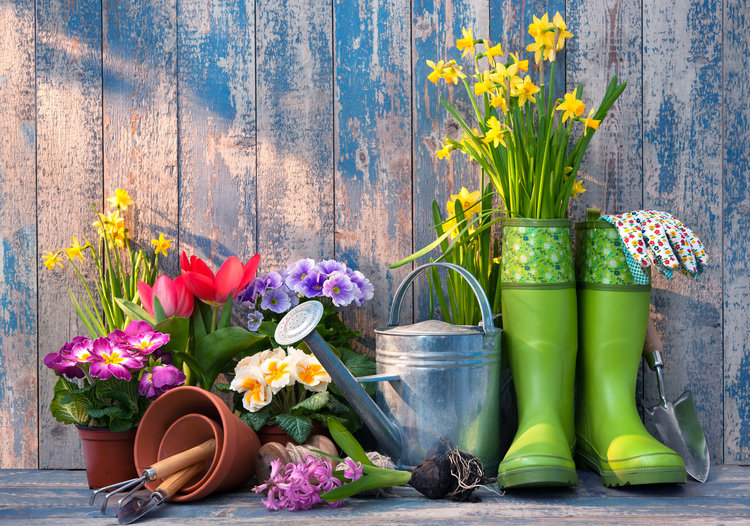 IDEAS for gardening with Containers
What you grow in your new container garden will be determined by other factors, such as available soil, shaded versus light, moisture levels, and of course your own personal preferences.
Start by evaluating the need for additional drainage in your container. You might need to enlarge existing holes or add new ones. For larger containers, consider simply adding a layer of rocks and placing small containers on top, which you can hide with artful arrangement, some potting soil, and the right plants.
You'll also want to evaluate your available sunlight and choose plants that will thrive in that amount of light. Then plan to group plants with similar light, nutrient, and moisture needs together in the same container.
Finally add the right nutrients to your potting soil mix. Don't forget the fertilizer!
You can always buy expensive pots and containers from your local garden or home store, but you can also exercise a little creativity and choose found items to express your individuality and personal taste.
And as for those containers, allow yourself to get inspired by these creative suggestions …
Galvanized Steel Wash Tubs
There's something simultaneously sophisticated and rustic about using galvanized steel wash tubs as plant containers.
You can find tubs and buckets of galvanized steel in lots of places, including hardware stores and home repair stores.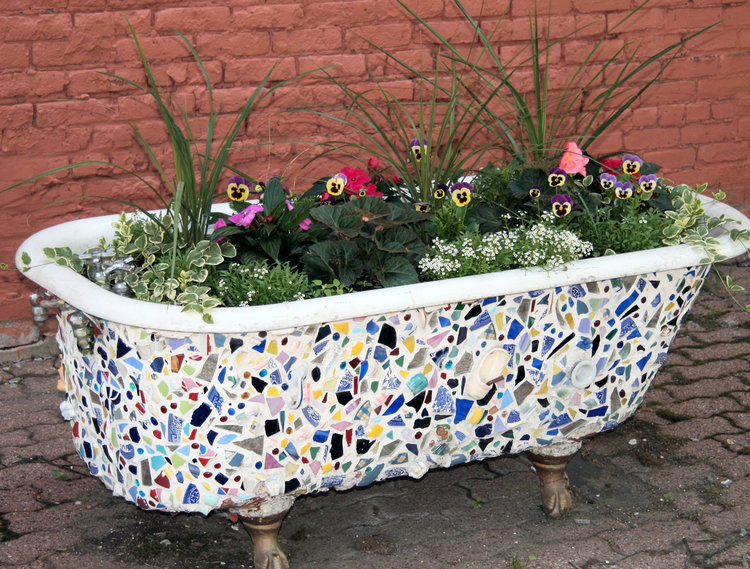 Another creative container choice: old file cabinets or chests with two to three drawers.
Whether you go with a slightly rusted-out version, or take some spray paint to a newer model, you can find a drawer-based option that appeals to your aesthetic. You can see other variations here at The Micro Gardener.
Bird Cages
Bird cages make great containers, whether for trailing vines or succulents, such as in this example from Empress of Dirt.
Kid's Wagons
Fix your kid's old little red wagon, either as the container itself or a container for other pots. In fact, any kid's wagon will work.