As contractors, a lot of our time is spent on logistics – sourcing materials, overseeing sites, leading meetings, taking measurements, tracking orders – all the nuts and bolts that lead to a successful project. But in order to get to that point – to land deals and make our clients happy – we need ideas. To fuel our ideas, we need inspiration. And to get inspired, we travel.
At 305 Florida Contractors, travel is how we reconnect with our magic, and with each other. For our contracting business, traveling helps us refine our aesthetic, expand our mental boundaries, and stay innovative; so it will come as no surprise that to close out 2018, we took a trip. Our getaway city of choice? New Orleans.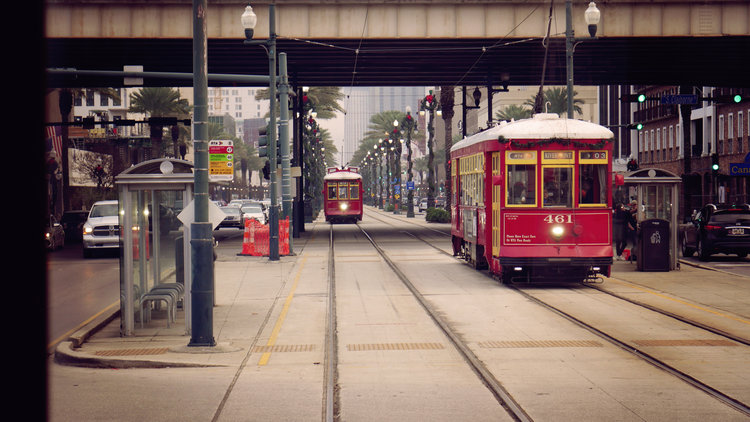 N'awlins did not disappoint. (Sidenote: only tourists call it by that name. Not locals.) The city does not believe in doing things by halves. In fact I'm pretty sure that its mantra is "More is More." From the food to the architecture to the music (and again: the food!!) we experienced sensory overload in the best possible way.
Taste
The Big Easy is famous for its cuisine – and rightfully so. From crawfish etouffée and jambalaya to po' boys and pralines, there is a dish (actually, there are several dishes) to please every palate. Our personal favorite? The beignets from the iconic Café Du Monde. I'm not sure what alchemy makes these simple doughnuts so utterly irresistible, but irresistible they are. The super-fine powdered sugar that they're covered in definitely helps. We enjoyed ours with a hot cup of the chicory-flavored coffee that the city is known for.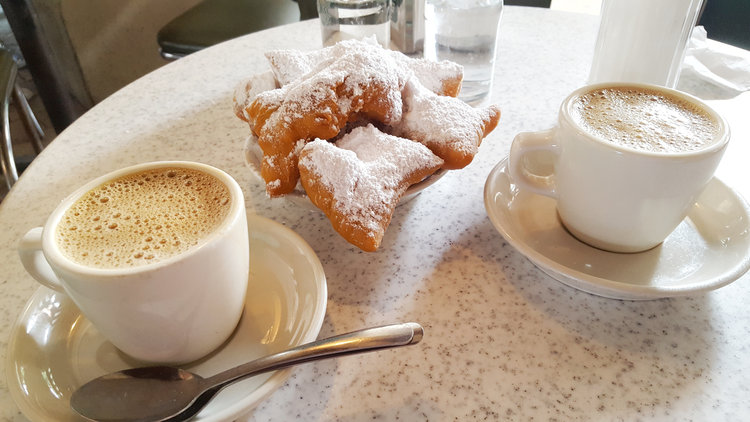 Sight
For architecture buffs (which, of course, we are), New Orleans offers a variety of styles on which to feast the eyes. Because it was owned by the French and Spanish before being acquired by the U.S., structures in the city reflect that mixed heritage. Building styles range from creole cottages and simple shotgun homes to center-hall houses and grand antebellum-era plantations, and the colors, features, proportions, and decorative elements that typify each style provide a rich source of inspiration. With so many beautiful buildings to choose from, it's hard to pick a favorite, but one that really spoke to us was the double-gallery townhouse (pictured below) located in the heart of the French Quarter.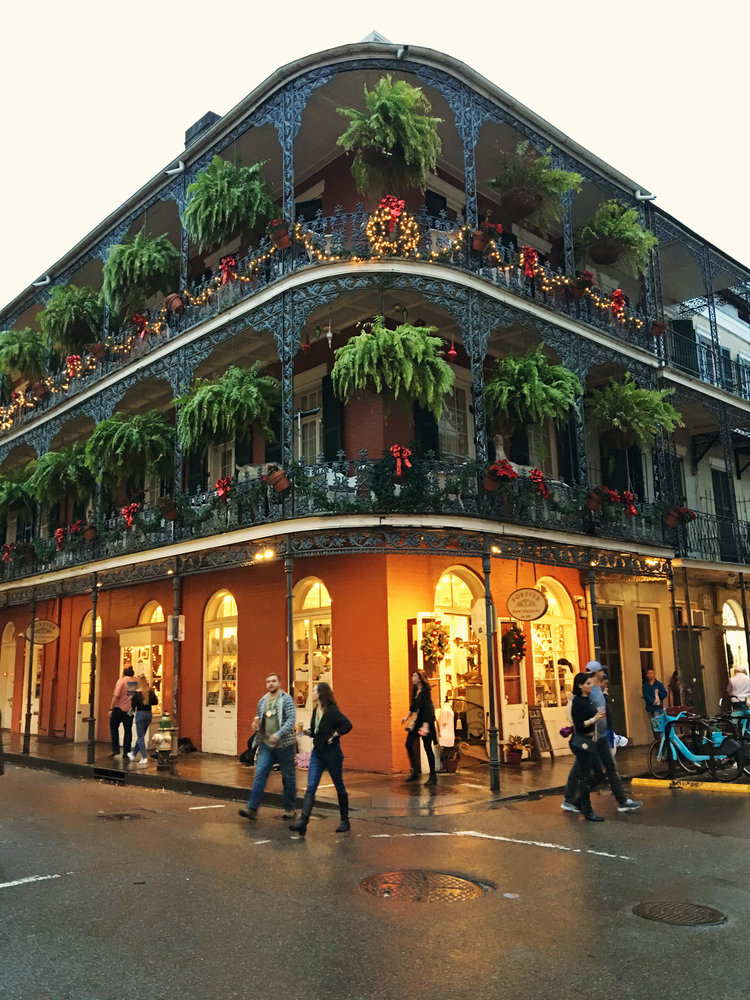 Hearing
Something else that New Orleans has in abundance is nicknames, and "The Birthplace of Jazz" is one of the most famous – and apt – ones. Music permeates the city. Wherever you go, the sounds of jazz float across the air, embodying the vibe of "laissez les bons temps rouler" (let the good times roll). On Bourbon Street, we took in the sounds of the street performers, and we also slipped into a few of the lesser-known jazz clubs and piano bars to be entertained by supremely talented combos and vocalists.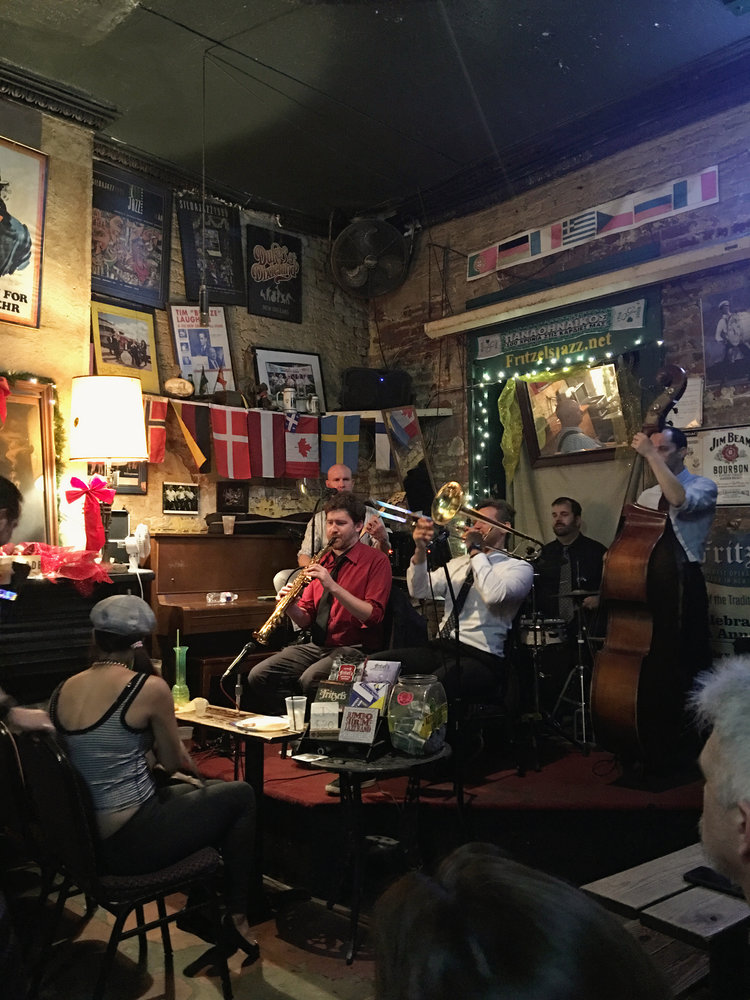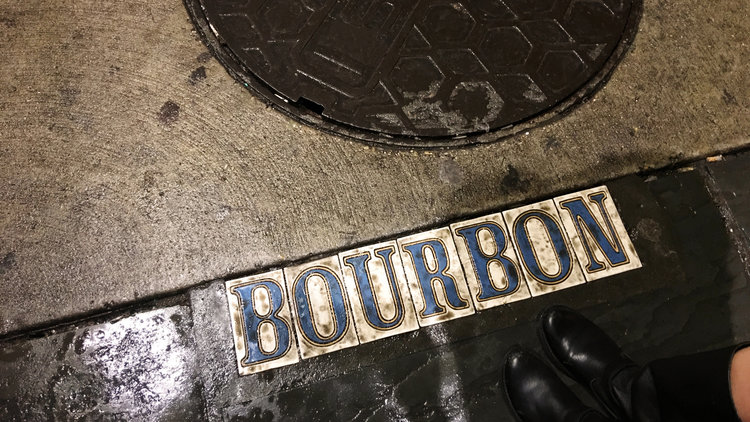 Smell
Like any city whose cuisine is its calling card, New Orleans is full of mouthwatering scents emanating from restaurants, cafes, and bakeries. Every few feet there's another aroma to tempt you: cajun spices, fresh seafood, boiled crawfish, gumbo, jambalaya, French-style bread, fresh-roasted pralines, and just-brewed coffee. NOLA is also known for its flora — after all, there is an entire section called The Garden District. So the scents of magnolias, jasmine, Angel's Trumpets, sweet olive, and fresh-mown grass abound as well.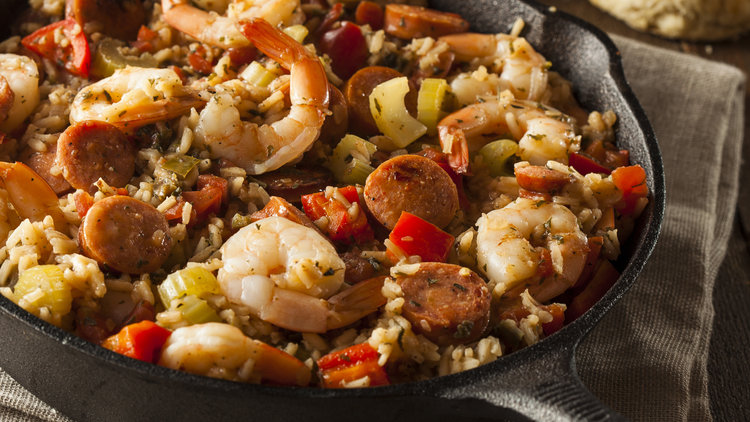 Touch
So many textures, so little time. One of the places where it's easiest to indulge your sense of touch is the French Market. There are rows upon rows of vendors selling trinkets and delicacies of all types, and from myriad cultures. There were also gator heads (Small ones. Not quite as scary as it sounds.) on display. Not something I would have ever thought that I would touch, but…when in New Orleans…However, I digress. In terms of architecture, we were in heaven. Ancient wrought iron, crumbling masonry, intricate tiling, plaster, red bricks… the list goes on.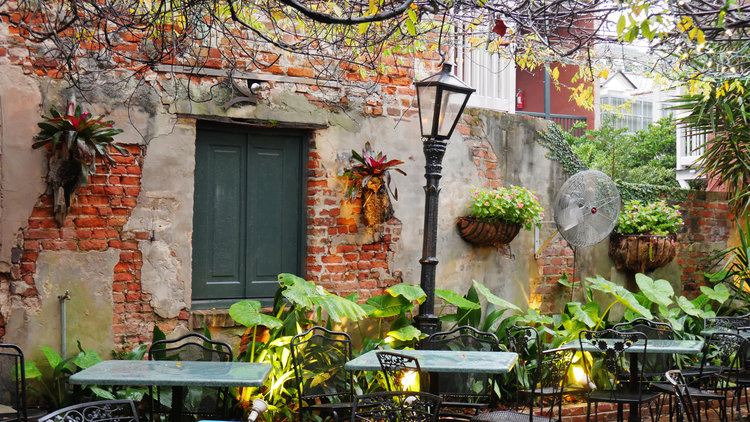 It was great to be able to ring in the New Year in such an eclectic and energetic city. We're looking forward to weaving some of our inspirations into our projects in 2019.